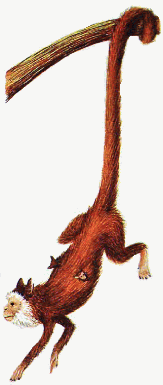 The C
huckaboo
 (
Thylapithecus rufus)
 is an energetic, monkey-like possum from the tropical forests of Australia in
Dougal Dixon
's
After Man: A Zoology of the Future
.
As in previous ages the Australian marsupials of the Posthomic have developed forms that are superficially very similar to those of placental mammals existing in similar environments in other parts of the world. A prime example of this is the chuckaboo, essentially a marsupial monkey with grasping four-legs, opposable digits and a prehensile tail. Its bodily form, similar to many of the true monkeys in Africa and Asia at this time, is well suited to life in the trees.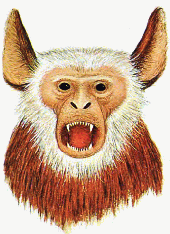 Ad blocker interference detected!
Wikia is a free-to-use site that makes money from advertising. We have a modified experience for viewers using ad blockers

Wikia is not accessible if you've made further modifications. Remove the custom ad blocker rule(s) and the page will load as expected.