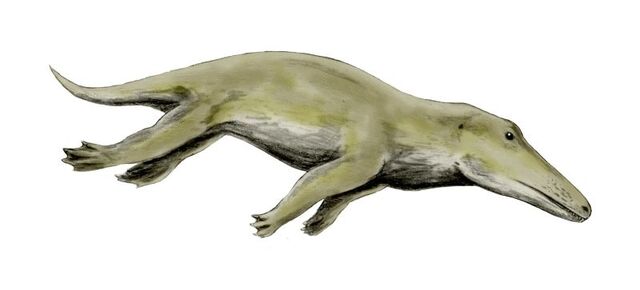 Description

Ambulocetus natans, a primitive whale from the Eocene of Pakistan, pencil drawing, digital coloring

Source
Date

29 October 2007

Author

Nobu Tamura (http://spinops.blogspot.com)

Permission
(Reusing this file)

This file is licensed under the Creative Commons Attribution 3.0 Unported license.



File history
Click on a date/time to view the file as it appeared at that time.
Ad blocker interference detected!
Wikia is a free-to-use site that makes money from advertising. We have a modified experience for viewers using ad blockers

Wikia is not accessible if you've made further modifications. Remove the custom ad blocker rule(s) and the page will load as expected.