The
nightglider
,
Hastatus volans
, is a small, nocturnal, arboreal, gliding musteline
mustelid
from the
tropical forests
of
South America
.
During the day it hangs on trees disguised against the bark, floating down to feed upon nocturnal insects, frogs and smaller mammals at night. Its method of hunting is to impale its prey on the spines that project from its chest.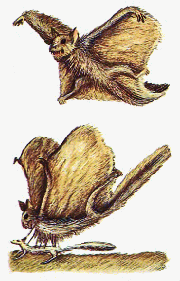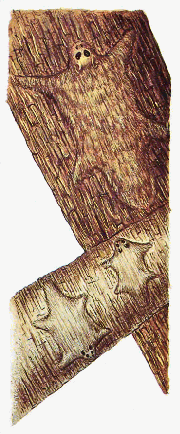 Ad blocker interference detected!
Wikia is a free-to-use site that makes money from advertising. We have a modified experience for viewers using ad blockers

Wikia is not accessible if you've made further modifications. Remove the custom ad blocker rule(s) and the page will load as expected.