The pilofile, Phalorus phalorus, is a migratory sandpiper, descended from the red phalarope, from the Northern Hemisphere tundra.
During the summer months the tundra is literally infested with flying insects and has a large population of insect-eating birds. Many, like the pilofile, have bristled beaks - a ring of stiff hair-like feathers surrounding the beak that forms a cone and deflects insects into its mouth. The bristles in effect widen the bird's potential capture area and increase its food supply.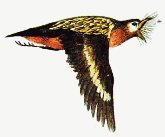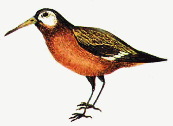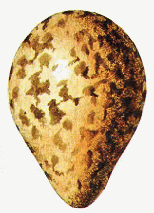 Ad blocker interference detected!
Wikia is a free-to-use site that makes money from advertising. We have a modified experience for viewers using ad blockers

Wikia is not accessible if you've made further modifications. Remove the custom ad blocker rule(s) and the page will load as expected.